Win10 displays gibberish text in some apps
---
I download a little tool app for analytics WiFi signal in windows 10 desktop. But when I open the app. All text in the app show as gibberish.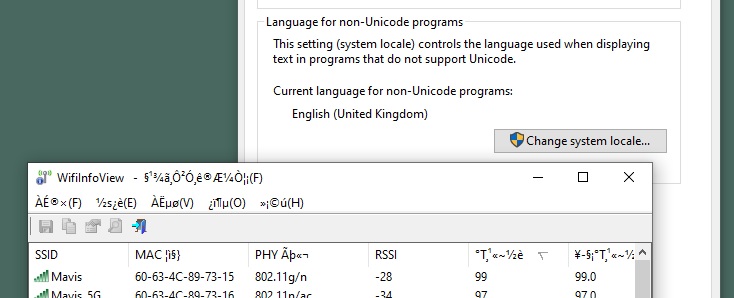 That isn't very good. But I know that this software (WifiInfoView) I downloaded should be display in Traditional-Chinese. So maybe it just a Unicode issue.
After searching on google. Here are the steps to solve the gibberish text.
Go to Control Panel (Or search Control Panel and click enter)
Click on Clock, Language, and Region.
Click Region, then go to Administrative tab.
At language for non-Unicode programs section, switch the option to the right language.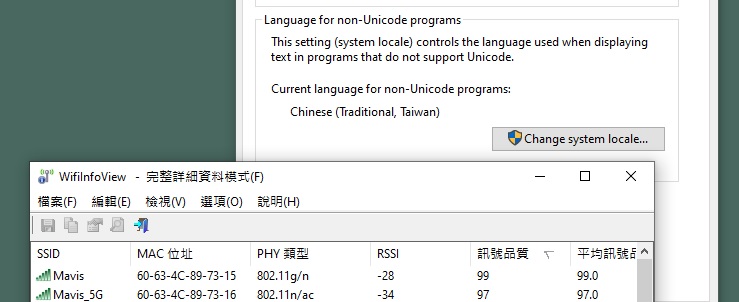 Cheers!
And thanks Nir Sofer for creating such a powerful tool.