I bought a Windows PC. Only for gaming, Seriously.
My friends and I are always gaming together at the weekend. We love online co-op action game like Monster Hunter, Borderlands, Division and also RPG game like Grim Dawn, Trine. Or sometimes, we are just chatting online.
We like gaming. But to me, the most crucial part is to achieve something together.
Last year I came to London. I only brought my Macbook Pro with me. But as you know that most of the games are only running on Windows PC. What can I do?
I try the internet cafe in London before, but it's too expensive. It's cost £6~8 per hour. (In my home country Taiwan is £1/ hour usually) Even though the price of computer hardware is also crazy in the UK. I still order a gaming desktop last month.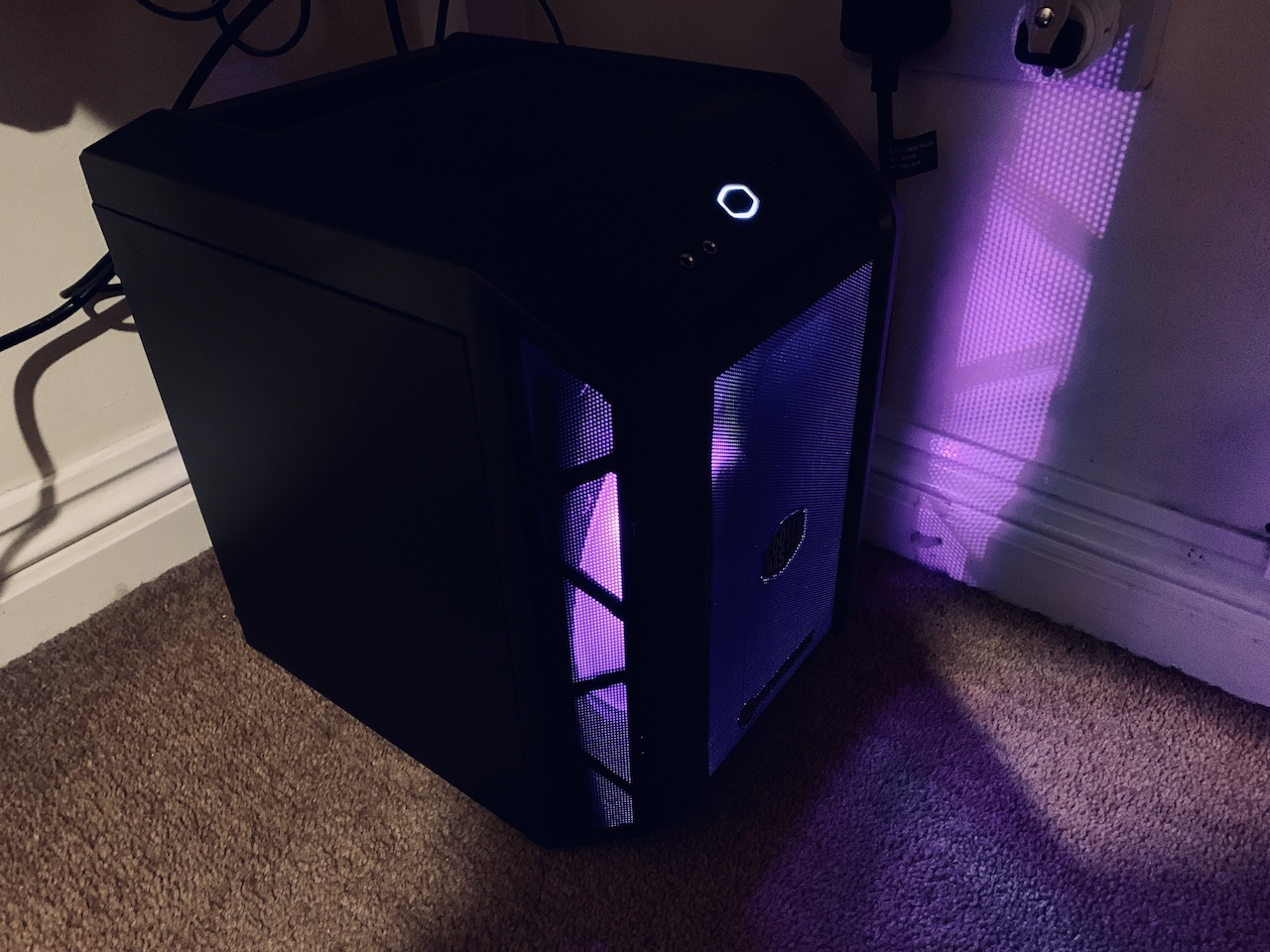 And today. Here is the PC which I waited for three weeks assembly.
After installing Chrome, Steam, Discord. All done!
Can't wait for hunting with my friend!!
---
Update at 2020/03/01
What I want is play game as mentioned previously at 60fps on 1080p with medium settings.
Some spec of my PC.
CASE: COOLERMASTER MASTERCASE H100 GAMING CASE
CPU : Intel® CoreTM i5 Six Core Processor i5-9400F (2.9GHz) 9MB Cache
MB : ASUS® STRIX B360-I GAMING: Mini-ITX, LGA1151, USB 3.1, SATA 6GBs
RAM : 16GB Corsair VENGEANCE DDR4 2666MHz (2 x 8GB)
GPU : 6GB NVIDIA GEFORCE GTX 1660 Ti*
SSD : 512GB PCS 2.5" SSD, SATA 6 Gb (520MB/R, 450MB/W)
PSU : CORSAIR 450W VS SERIESTM VS-450 POWER SUPPLY
*ZOTAC
Other things I bought from Amazon before
KB : Perixx PERIBOARD-106US, Performance wired keyboard
MOUSE : Logitech G203 Customising Wired Gaming Mouse
LCD : BenQ GL2580HM 24.5 Inch FHD 1080p Eye care LED Gaming Monitor
OTHER : AmazonBasics Gaming Mouse Pad
OTHER : Beexcellent Comfort Noise Reduction Professional Headphone
Nice!